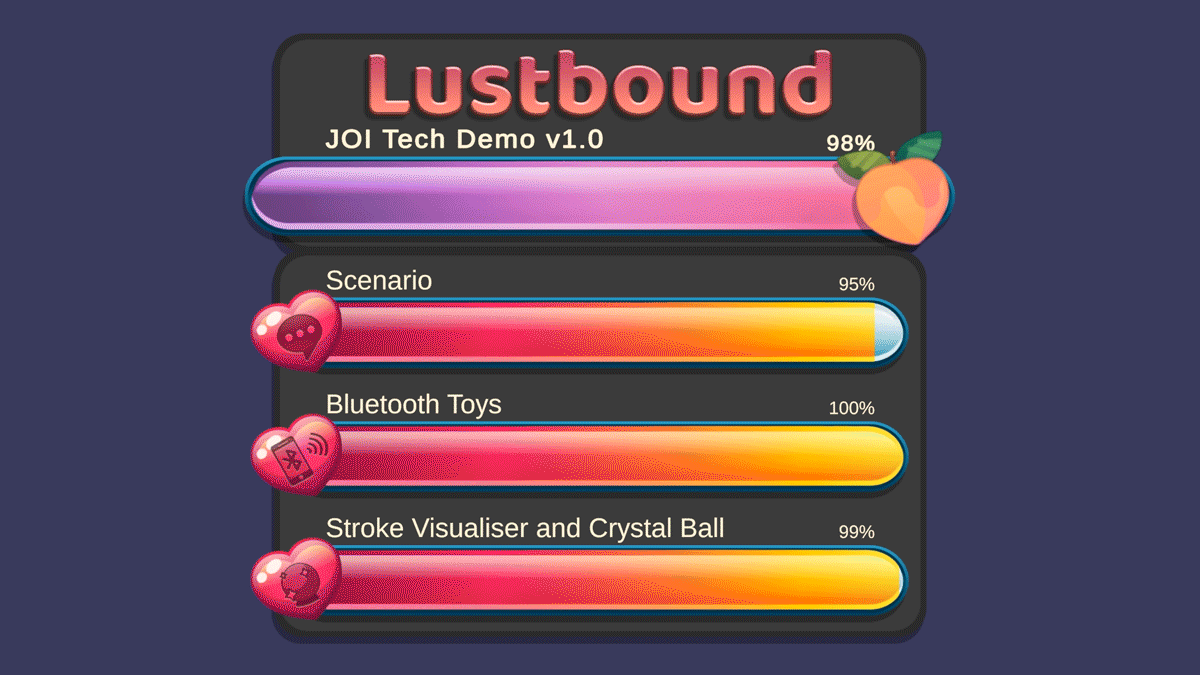 Hey everyone!
Our dialogue system / JOI experience tech demo is almost ready! We've experienced a few minor setbacks due to unforeseen issues, but we've already found solutions and are working around the clock to fix them.
We won't bore you with the details, but in short we had to rework the dialogue system in order to make JOI sessions be more "hands free," so you don't have to be touching the keyboard and mouse while you're touching yourself. This is required for specific instructions & more in-depth toy usage, which might be hard to do when you only have one free Hand.
We were hoping to have this post be the official release, but as you may have guessed this will be a regular update post. Stay tuned for the actual release later this month!
In the meantime… Here is what we have been up to since our last update!
Dedicated PC Version
Alongside the WebGL version, we will also be releasing a PC build to patrons. The main advantage of the dedicated PC version is sex toy connectivity! Sex toys are only compatible with the PC version, as WebGL doesn't support the Bluetooth protocols required.

Other than that, if you are experiencing any sort of performance issues in the WebGL version, you will most likely have a super smooth experience on PC.
Bug Reporting and Feedback
To make bug reporting as easy as possible, We've added an in-game tool for reporting bugs and leaving feedback; you don't even have to leave the game!
Simply press the feedback button at any time and a new form will open. Once you've provided all the important details, your information can be submitted along with an accompanying screenshot.
You'll then be able to track your feedback on our public Trello board.
You will of course also find this tool in all future builds & upcoming versions. It will be our window to connect with those not too active on our Discord or people who would simply rather stay anonymous.
Testers
Before the public release, we are looking for a few brave souls who are willing to bug test. If you are serious about filling in detailed bug reports and helping us squash them, you can apply by requesting access to the private bug testing Discord Channel!
The bug free version will be available as early as a week after the testers have taken a crack at it and we have had a chance to eliminate the game breaking bugs.
With that said, we hope all of you have a pleasant week and look forward to the tech-demo release <3