*Disclosure: This page contains affiliate links. We may receive a commission for purchases made through these links, at no cost to you. This directly helps us to grow our collection of supported sex toys!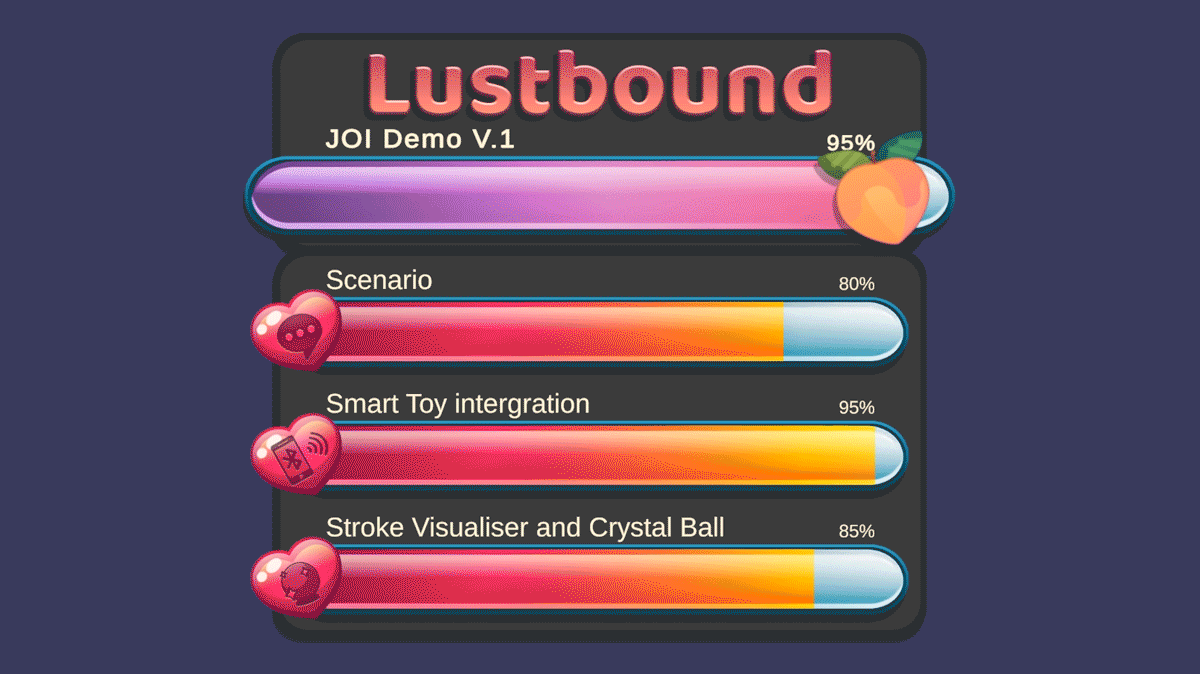 – As you can see from the progress bars, the UI and Ohbit system are gone because they are pretty much complete! Some minor bug fixing is to be expected but all the functionality is in! We've now added the Smart toys, Stroke Visualiser And Crystal ball for you to track their progress –
Hey guys!
This past month has been a blast, and we've made great strides towards the first demo release! We're buckling down to deliver this baby to you guys as soon as possible, and we're still aiming for the end of July!
In the meantime, take a peak at what we've been up to.
Firstly, we're super excited to show off our Bluetooth sex toys feature!
Our first set of toys has finally arrived, and they're already working in the game! We didn't expect to be able to squeeze them into our first Demo release, but here we are….
Please welcome *The Handy and *Lovense Lush 3 to the party!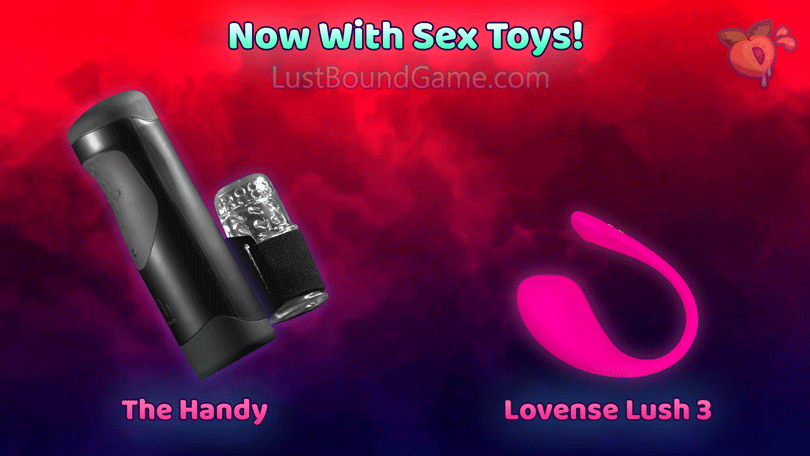 No longer do you need to overwork your own wrists… Estelle's here to pamper you and take you to the edge of pleasure and beyond! (as long as you make sure to take good care of her too)
If you're lucky enough to own any one of the many supported sex toys, simply connect it wirelessly to Lustbound, and enjoy as it follows along seamlessly with the lewd action on your screen.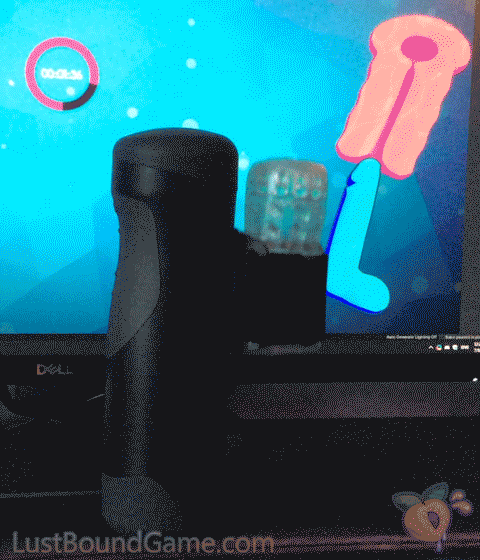 We decided to start with two of the most popular smart toys based on requests from you guys. This gave us both "stroker" and "vibrator" type toys to play with, which cover the two most common types of toys used in modern adult games.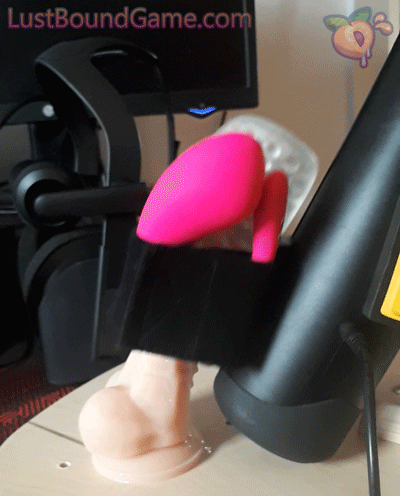 "Through experimentation we've discovered that combining the two results in mind blowing sensations!"
Don't worry, if you have a different stroker such as the Kiiroo KEON or Fleshlight Launch, or an alternative vibrator such as the Lovense Nora, OhMiBod Esca 2, WeVibe Nova or any other popular smart toy, chances are it already works with Lustbound!
You can check for compatibility with your own sex toys here: Toy Compatibility List
And if that wasn't enough…
We've created a little program for using Funscripts inside of Lustbound!
This means that aside from using AI generated sex and toy movements, we can potentially take advantage of the vast amount of already existing Funscript data, based on real world sex scenes, to give the in-game stroker and sex animations movement that feels more natural and approaches a whole new level of realism.
Next up is the new camera control system
Not quite as huge as the smart toy news, but still very important; we've given OhBits the ability to control the camera between dialogues. This finally gives the JOI demo some much needed movement, and Estelle a greater sense of presence.
This will be especially important when our characters are finally in the game!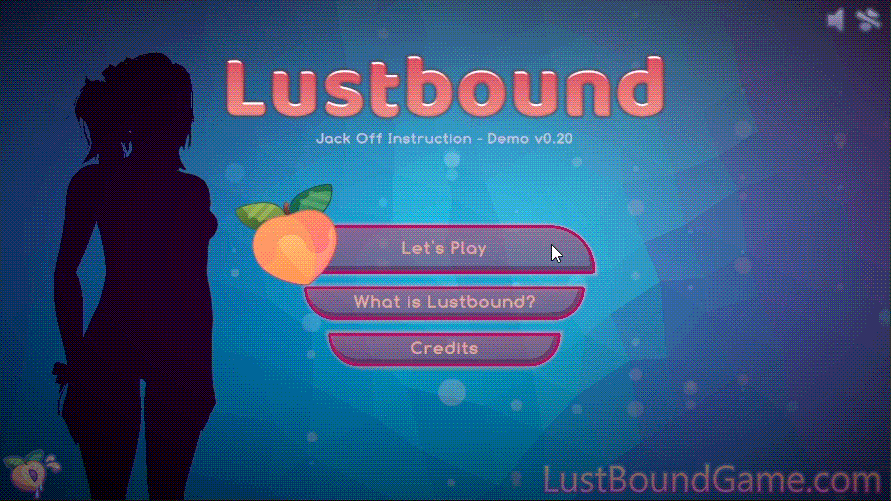 The magic image portal has been given a few quality of life improvements
– You now have full control over the image gallery speed. Play through the images at a speed that keeps you stimulated
– Pause on any image if you're feeling especially turned on by it
– Skip forward and backward through images at will
– Hide the portal if you're sick of it or just need a break
We're also planning on adding a search bar so that you can change the category and search terms at any time you like, but for now we've put that on the backburner to work on more critical gameplay features.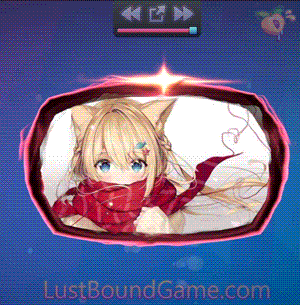 We've added a number of new developer tools to make working with OhBits cleaner and more enjoyable
OhBits can now be cross referenced throughout the entire database for pertinent information such as matching Phases, Tags, Conditions and Interaction Types; which adds legibility and makes staying organized vastly more enjoyable.
Hopefully this will make the whole experience that much more pleasant for modders down the road as well!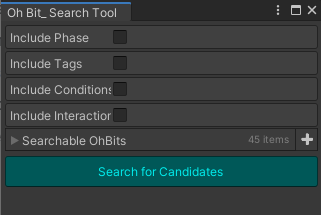 And finally, polish, polish and more polish
We've been non-stop polishing up dialogues and cleaning up the entire experience in general.
A huge amount of bugs have been crushed this past month, along with some major game-breaking ones; so your first experience should be as streamlined and enjoyable as possible!
Thanks for reading, and until next time… stay horny folks!
*Disclosure: This page contains affiliate links. We may receive a commission for purchases made through these links, at no cost to you. This directly helps us to grow our collection of supported sex toys!