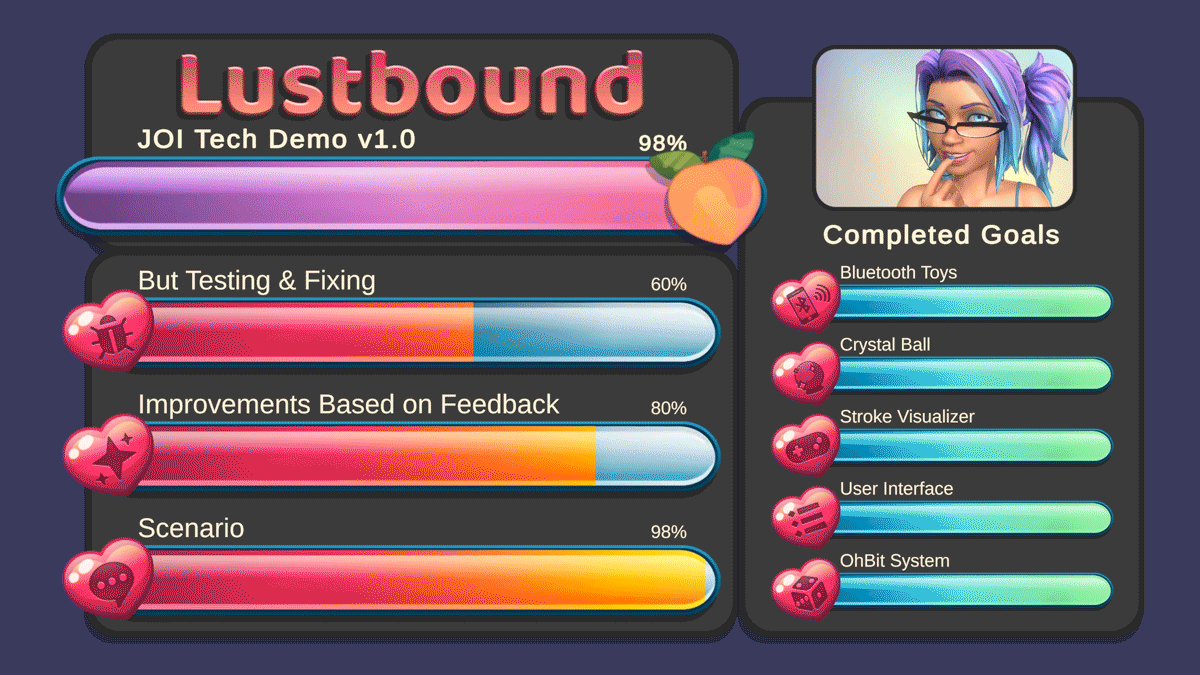 Hey guys,
Before we start, we'd like to thank our initial bug testers!
You guys have been absolute pros and found some really sneaky bugs we probably never would have found on our own. We were able to fix the worst of them and most of the less serious ones, so you've greatly improved the gameplay experience for everyone.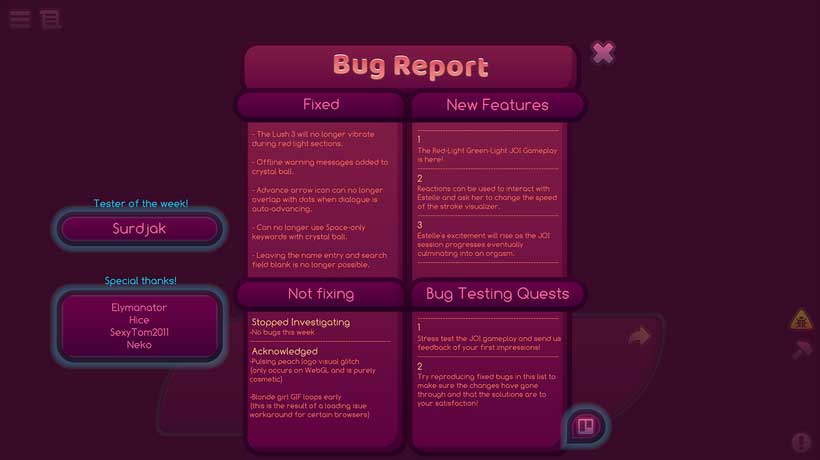 That being said, we also need to apologize for not releasing the bug fixed version to everyone a week after the tester version as promised. We underestimated how complex it would be to get the JOI sequencer ready, and we're trying to fill it with enough content so that the gameplay feels fun and unique on repeat playthroughs, and ultimately doesn't break during stress testing.
We know how patient you guys have been and we do not take that for granted!
On another note, we're actively looking for additional help with writing the story and world building for Lustbound.
Since the system gets more and more dialogue heavy by the day, we're on the prowl for a Narrative Designer to join our team!
(example Microphase & OhBits dialogue document)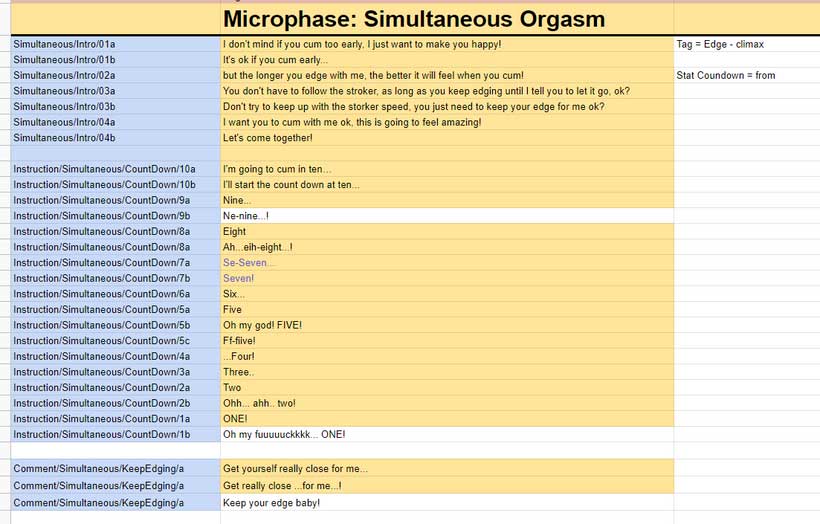 We need a seasoned professional to write more lewd content at a quicker pace, so that we can fill the system up with dialogue and scenarios that the AI can utilize to better interact with you! Since Pinkalie has been mostly writing OhBits, this will free her to return to "arting" and breathe life back into our main character, which we are all really excited to see!
Please let us know if you know of a talented erotic writer that might be a good fit!
Hang tight, the demo is coming!
We realize now that precise release dates are a risky thing to promise, as there will always be unforeseen issues popping up, especially for a tech-demo, where we want everything to be as stable as possible. Rest assured that we're doing everything we can to make the most sophisticated Interactive Jack-Off Simulator you've ever experienced!