Happy holidays everyone!
We hope that this holiday season, even though it is very different and probably not easy for most of us, brings you warmth and happiness nonetheless.
We want to thank you all from the bottom of our hearts for supporting us in the making of Lustbound. It's been a dream come true for us to be able to dedicate ourselves to creating this game and we wouldn't be able to do this without you guys!
So we got you a little something… it's not much, I know we said no gifts, but we couldn't help ourselves!!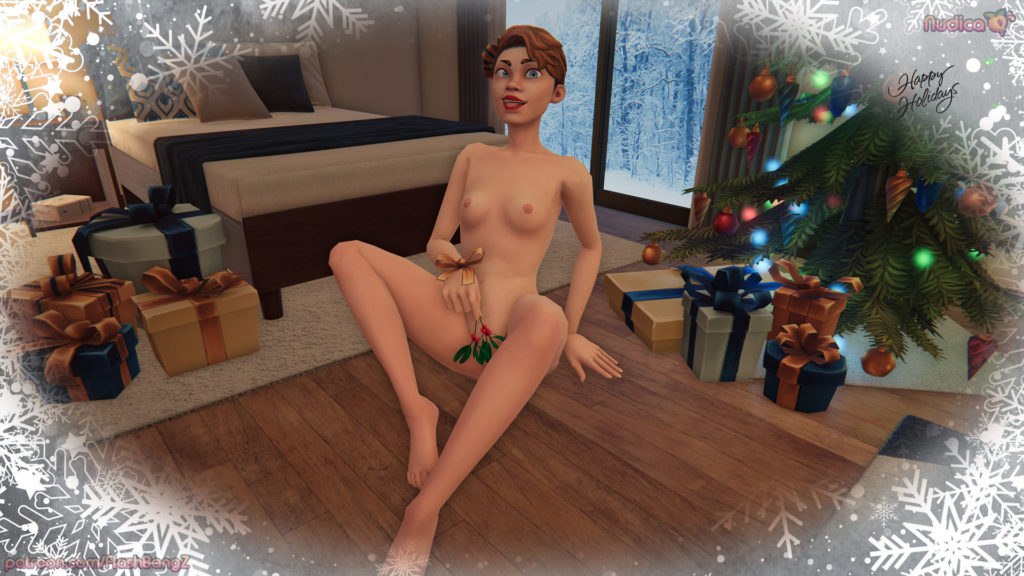 1080p Wallpaper
1440p Wallpaper
4K Wallpaper
It's a cute pinup render of a gift wrapped Estelle! What do you think?? She comes in several desktop sizes for you to enjoy!
Thank you again! Our wish for you is that this year ends on a bright note and that we can all start 2021 with a light heart and fresh outlook on life!
May this next year bring you peace, health, happiness and tons more top quality whack-off material!!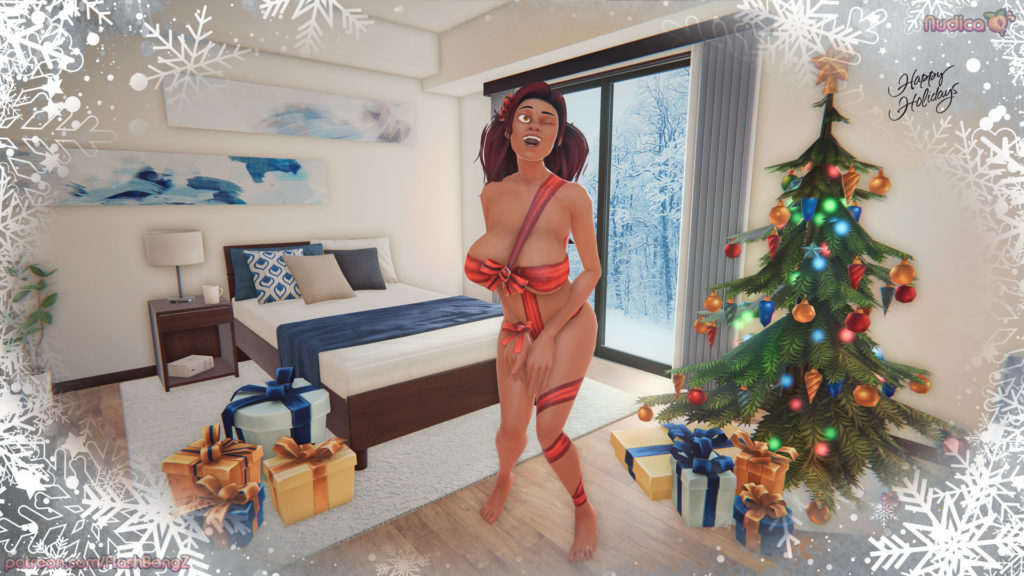 1080p Wallpaper
1440p Wallpaper
4K Wallpaper